This article may contain affiliate links, which may earn us a commission - at no extra cost to you - if you use one of our links. Please see our disclosures page for more information.
Whether you're a couple that loves nature, culture, food or city breaks, we've got you covered.
This list of the 50 best travel destinations for couples is split into sections related to your personality and is chock full of travel inspiration!
A word of caution though: your bucket list is sure to get a whole lot longer…
Ready? Let's go!
50 Best Travel Destinations For Couples
Best Travel Destinations For Couples Who Love Nature
1. USA
Covering nearly 4 million square miles, and unifying 50 different states, the US has lots to offer travel loving couples, especially those who love nature.
There are 58 National Parks across America, some more famous than others, but all are stunning and beautiful in their own rights.
Whether you choose to visit one of the most well known parks like Yellowstone, Grand Canyon or Yosemite, or some of the lesser known ones, such as Great Basin in Nevada or the Volcano National Park in Hawaii, you're sure to escape into a world of incredible natural beauty wherever you go.
2. Canada
Similarly to the USA, Canada is also vast in size and home to over 45 National Parks.
Some of the most spectacular nature spots in Canada include popular Niagara Falls in Ontario, stunning Banff National Park in Alberta and practically anywhere throughout British Columbia's coastal and mountainous regions.
Be sure to look out for moose, bears and the Northern Lights throughout your Canadian adventure!
3. Croatia
Whether you enjoy relaxing beach trips, underwater adventures or day hikes, Croatia in the Baltics is home to a lot of natural beauty.
Perhaps one of the most popular (and beautiful) natural spots in Croatia is UNESCO World Heritage Site, Plitvice National Park. Here, you'll find gushing waterfalls, woodland walks and tranquil lakes.
Other top nature spots in Croatia include Krka National Park, which is also home to magnificent waterfalls, as well as the Southern Dalmatian islands and the coastal city of Split.
RELATED: Plitvice Lakes Or Krka National Park – Which Waterfalls To Visit In Croatia
4. Madeira
The tiny Portuguese archipelago of Madeira is not most traveller's first choice when it comes to nature travel, or any type of travel when it comes to it.
And yet – with year-round spring-like temperatures, mountainous viewpoints, volcanic rock pools and an interesting culture – it's hard to understand why.
Some of the best nature spots and top things to do in Madeira include the Laurissilva forest, Queimadas Forest Park, the volcanic rock pools at Porto Moniz, Pico do Arieiro and the levada walks.
At just 309.3 square miles, it's really easy to see the best of Madeira in just 1 or 2 weeks by car. However, it can be quite challenging to drive in Madeira. The good news is that there are plenty of ways to get around Madeira, such as frequent coach tours and an easy to use bus network.
RELATED: 4 Days in Madeira Itinerary For First Time Visitors
5. Iceland
Home to towering waterfalls, sprawling volcanic fields and bubbling hot springs, Iceland is swiftly becoming one of the world's most popular nature travel destinations.
The most popular spots can usually be found within Iceland's Golden Circle, which makes them easy to see and get to by car or as part of a group tour.
These include Thingvellir National Park, Gullfoss and the Geysir Hot Spring Area.
But you should also make an effort to head to the south coast in search of incredible waterfalls and black sand beaches.
6. New Zealand
Covering two large islands and over 100,000 square miles, New Zealand is quite possibly one of the most heavily sought after destinations for outdoor adventures and nature travel.
While you can explore glow worm caves, heavenly beaches, natural hot springs and New Zealand's largest lake on the North Island, the South Island is home to New Zealand's best wine regions, as well as glaciers, epic mountain ranges and even a 'Dark Sky Reserve'.
Although you'll need several weeks to see the best of New Zealand's nature, this is one adventure you'll be unlikely to forget any time soon!
7. Réunion
Found near the Eastern coast of Africa and close to Mauritius, Réunion island isn't often considered by travellers.
But for those of you who venture off the beaten path in search of the island's best nature spots, will be met with dramatic waterfalls, sparkling lagoons, pristine beaches and tropical jungle treks.
8. Bali
One quick search on Pinterest or Google Images for photos of Bali presents endless reels of lush green rice fields, tropical jungles, bright blue oceans and endless blue or pink skies.
The epitome of exotic nature, Bali in Indonesia is most known for its volcanic mountains, tropical jungles, rice paddies, sandy beaches, colourful coral reefs and incredible underwater adventures. It's a total bucket list destination!
Not to mention the nearby Gili Islands are ridiculously beautiful too – especially the honeymoon island of Gili Meno!
RELATED: Bali Honeymoon Guide – Unmissable Experiences & Top Tips For Couples
9. UK
Often overlooked in preference of far flung and far more exotic locations, it's often forgotten just how much natural beauty there is right here in the UK.
From the seemingly bottomless meres, tarns and waters of the Lake District, to the mountainous peaks of Scotland and Wales, beautiful Cornish beaches, shaded canopies of the Dartmoor and Exmoor National Parks and even the northern part of the 'Emerald Green Isle" itself, you're sure to find somewhere in the Great British Outdoors well worth exploring.
Just come prepared for unpredictable weather year-round!
10. Tanzania
No list of the best nature travel destinations would be complete without mentioning an exotic safari.
Africa is – by far – one of the most popular destinations for animal lovers, and while the continent is home to many safari parks, Tanzania along the East coast is home to some of the absolute best.
From the classic savannah destinations of the Serengeti, to chimpanzee trekking in the tropical rainforests of Gombe, big five safari experiences in stunning Ngorongoro Crater and even the colourful coral reefs of nearby Zanzibar island, a Tanzanian safari is sure to be the most magical.
Best Travel Destinations For Couples Who Love Culture
11. Japan
Thanks to its multiple millennia of history, as well as Buddhism and Shintoism influences, Japan has one of the richest cultures in the world.
The country is home to exquisite and highly detailed temples of worship, traditional Geisha performers and exemplary calligraphy artwork.
While Tokyo presents a more modern front, the old capital of Kyoto is where to go if you truly want to experience some of Japan's best and most authentic culture.
12. France
France has been at the forefront of the art world for centuries.
Some of the world's most well-known painters and sculptors have come from France including Monet, Degas and Van Gogh to name just a few.
Today, France (particularly Paris) continues to be the perfect destination for art lovers. Its capital city is home to the infamous (and sprawling) Louvre museum, as well as Musée d'Orsay, Centre Pompidou, Paris Museum of Modern Art and Palais de Tokyo.
13. Greece
Greek history spans millennia. Particularly the Ancient Greek era from 1100 BC to 146 BC is one of the most talked about in history lessons across the world.
Greece's history has been a key influencer in many modern-day notions including democracy, the Olympics and even Disney movies, which have so often been based on Greek myths and legends.
Today, you can marvel at where it all started, thanks to the preserved ruins of the Parthenon, Acropolis of Athens, Temple of OIympian Zeus and many more tourist hotspots throughout the country and on neighbouring islands like Cyprus.
14. Italy
Similarly to Greece, Italy and the Ancient Roman period of history is a well versed subject in schools.
Responsible for the concept of aqueducts, bathing and cleaning rituals, and wrapped up in Roman mythology, there's no denying that venturing to Italy where it all began is the perfect trip for couples who love history.
Although you'll find Italy's history built into cities throughout the country, some of the best ones to visit include Rome, Pompeii, Verona and Florence.
15. UK
Having once been home to many settlements, not least the Vikings, Romans and Anglo-Saxons, the UK has so much history ingrained into its towns and cities.
Also, the UK has experienced many interesting periods of history since those earlier times as well, such as various monarchies and regencies, as well as industrialisation.
For those of you who are interested in ancient history, you should venture to towns and cities ending in either 'cester', 'caster', 'ceister', or 'chester', as these were all originally built as Roman camps. Some of the best examples include Gloucester, Chester, Leicester and Doncaster, while you can't possibly miss a day trip to Bath to see the original Roman baths and pump rooms.
For those interested in royal history and the regency period, visits to London, Cheltenham and Brighton are not to be missed.
You should also make it your mission to drive around the Cotswolds as you can see quaint villages, thatched cottages and stone ruins synonymous with the Middle Ages here.
This 10 day UK trip itinerary should give you a good idea of where to go! >>>
16. China
The Chinese culture spans over 5,000 years. There's such a richness when it comes to the country's heritage that this alone is one of the many reasons why the country frequently attracts over 90 million visitors every year.
From marvelling at the myriad temples of worship and spiritual rituals, to learning more about the various dynasties in China's history, as well as its porcelain, pottery and art influences, China is an incredible place to visit for culture lovers.
For a glimpse into China's historic past, Beijing, Xi'an and Pingyao will be calling out to you, while a trip to Shanghai uncovers China's future.
17. Austria
Thanks to world famous Austrian composers like Strauss, Mozart and Beethoven, Austria has really been put on the map when it comes to classical music and the opera.
Cities like Salzburg and Vienna are awash with opera houses, while a trip to the opera or to see a classical music performance frequently top tourist lists everywhere.
Alongside music, Austria is also great for architecture. Vienna, in particular, is full of neoclassical and baroque-style buildings and palaces, which are both grand and opulent in their appearance.
18. Spain
Many extraordinary and traditional dances have sprung up in Spain over the years.
Among the most popular and well-known is flamenco, while other dances like the paso doble, bolero and fandango have frequently been included in worldwide dance competitions and movies.
Alongside dancing, Spain is also home to an interesting architecture scene. The medieval city of Seville and the gothic and other worldly city of Barcelona are two cities in particular that call out to architecture lovers.
19. Cuba
Although Cuba is slowly becoming more modern thanks to the car import ban being lifted in 2013, it remains one of the most extraordinary places to visit if you love culture.
For a start, it's like stepping back in time as the island is still full of 1950s vintage cars. These are juxtaposed against bright and colourful architecture, making for perfect Instagram shots and memories.
Music also plays a key part in the Cuban culture. Many of the sounds you'll hear around the country today have been adapted from other musically-rich cultures, such as Spanish guitars or Afro-Cuban jazz.
Walking the streets of Cuba will often present itself with extraordinary dancers and street festivals centred around music and dance.
20. India
From temples and places of worship associated with Hinduism, Jainism, Buddhism and Sikhism, to elaborate wedding traditions and rituals, as well as world-renowned festivals like Diwali and Holi, a trip to India (even a short one) is sure to uncover its rich heritage and culture.
Whether you're marvelling at its intricate architecture, watching uplifting music and dance performances, or immersing yourself in the varied religions, India really knows how to open up and allow you to embrace their way of life… regardless of where you choose to visit in the country.
21. Egypt
Of all the countries to visit for history lovers, Egypt just has to be up there.
The Pyramids of Giza are known the world over, as are the treasures that lie (or used to lie) within them.
There's a reason why so many of our ancestors ventured inside the pyramids in search of gold, hieroglyphs and mummified Pharaohs. Although they may have been risking the wrath of curses placed on the tombs, they allowed us all to get a glimpse of the wonders inside.
Today, most visitors head to either Cairo or Giza (or both), which are conveniently located near to each other. But the city of Alexandria is also well worth a visit as it's often considered to be the birthplace of literature and philosophy.
Best Travel Destinations For Couples Who Love City Breaks
22. Paris
The French capital of Paris is frequently referred to as the "City of Lights" or the "City of Love", making it the very essence of romance for couples who love city breaks.
Whether you have one night, three nights or an entire week to explore Paris, pretty Parisian patisseries, the majestic Eiffel Tower, educational museums, sprawling art galleries and serene gardens are just some of the things that will be calling to you during your trip.
23. Vienna
Vienna, Austria's capital is the epitome in stunning architecture and is one for the history-loving, architecture-admiring, fairy-tale loving couples among you.
Everywhere you look, the incredible baroque and neoclassical architecture will be gazing down on you, making your mind wander off to fairy tales, castles and magical kingdoms.
Check out our 3 day Vienna itinerary for tips on what to see! >>>
24. Verona
Found within the northern Veneto region in Italy and considered to be the birthplace of Shakespeare's Juliet, Verona is so synonymous with romance that it's a must visit for city break-loving couples.
A trip to Verona so often involves delicious Italian food, historic Roman ruins and romantic walks along the many rivers and canals.
Although this might be more of a slow paced approach to travel, you'll enjoy every minute!
25. Amsterdam
The quirky city of Amsterdam, found in the Netherlands, is an enjoyable city break for couples intent on visiting interesting museums and art galleries together, while taking full advantage of Amsterdam's relaxed approach towards erotica and drugs.
And when you can also combine this with romantic walks along the 31 miles of canals and a few historical and cultural exhibits, your city break to Amsterdam is bound to be unforgettable.
26. Dublin
As one of the major cities in Ireland, Dublin offers a lot of variety to its visitors.
From drives and hikes out in the neighbouring countryside, to walks around historic Dublin, and epic half day trips from Dublin, there's a lot on offer here.
And when you can also combine this with a naughty sip (or few) of Guinness, then you're bound to have lots of fun with your travelling partner during this fun and relaxed city break.
27. Rome
Rome is a very popular city break option as it's a place of great food, interesting history and offers plenty to see and do – whether you have one weekend to spare or just one day.
We'd recommend staying in Rome for at least 3 days in order to see the best of it.
Top tourist highlights include the Colosseum, Pantheon, Trevi Fountain, Vatican City and Palatine, while the various "Piazzas" like Piazza Navona are perfect for whiling away a couple of hours people watching and eating gelato in the sun.
28. Berlin
Berlin is one of Germany's hippest and trendiest cities, but has an astonishing and gruesome history.
During this city break, you'll both enjoy learning more about this extraordinary city and its various histories, including that of WWII and the fall of the Berlin Wall.
And at night, you'll also enjoy visiting some of the many bars and clubs on offer here. There's a reason Berlin is so popular with young 20-somethings!
Have fun dancing the night away, followed by more subdued and respectful sightseeing during the day.
29. London
The UK's capital city is great to visit in its own right with lots of interesting museums, art galleries, theatre shows, palaces and gardens to explore.
However, it's also a great base for anyone interested in seeing the "Great British Countryside" as well.
Buckinghamshire, Oxfordshire, Hampshire, Essex and Kent are all reachable within an hour or two from London in case you're after an interesting day trip during your London city break.
30. Barcelona
Barcelona in Spain brings something a little different to a couple's city break.
Not only can you marvel at interesting architecture, such as Gaudi's Sagrada Família, and visit contemporary museums and art galleries, but you can also chill on one of the city's many beaches.
So if sun, sea and sand coupled with Sangria and sublime architecture is your bag, then Barcelona is the city break for you.
31. Brussels
We've recently discovered the wonders of Brussels, Belgium's hip political gem, and we loved our city break so much that it just had to make it onto the list.
You can easily see the city's many highlights in a long weekend as they are frequently found close to the city centre and the infamous gilded buildings of Grand-Place.
During your visit, you should make an effort to try original Belgian chocolates and head out on a street art walking tour.
And if you have a little more time, try visiting one of Belgium's many other nearby cities such as Bruges, Antwerp and Ghent by train.
Read More: 3 Days in Belgium Itinerary (3 Cities in 3 Days!)
---
You may notice that these first city break recommendations are all in Europe. While the best city breaks are often in Europe due to the continent having lots of small cities that are easy to get around in, there are plenty of other cities around the world that can be enjoyed as a city break too.
---
32. Los Angeles
Found on the West Coast of the USA, Los Angeles is most famous for its connection with Hollywood and the movie industry.
Admittedly, many of the city's hotspots focus around this such as the boardwalk stars, Universal Studios and iconic Hollywood sign.
But perhaps lesser known to some first time visitors is LA's stunning beaches, pretty canals and quaint marina.
Aim to spend 3 days here venturing out on both the well beaten and not so beaten track.
33. San Francisco
Another of the USA's popular West Coast cities is San Francisco.
Whereas LA is closer to what you think of when you imagine California, San Francisco is like the black sheep of the family.
Often witnessing a bizarre fog that descends over the city – locals fondly nickname it "Karl the Fog" – San Francisco isn't where you'll come for sunbathing but is where you'll come when in need of a trendy city break in the US.
Just like LA, you'll want to spend at least 3 days exploring all the sights at a leisurely pace.
Did you know? Both Los Angeles and San Francisco are great stopovers on your way to or from Hawaii. We actually did both to help break up the long flights out to Oahu and The Big Island!
34. Sydney
Although not the capital city of Australia, Sydney is – by far – one of the country's most popular cities to visit.
A long weekend in Sydney means you can spend a few days exploring its bustling harbour, stunning beaches and myriad parks and gardens.
Afterwards, you could choose to see more of Australia or venture further afield such as to New Zealand, Bali or the Philippines.
Looking for epic Airbnbs in Australia? Check out some of these! >>>
35. New York City
Found right across the other side of the US from Los Angeles and San Francisco is New York City – aka "The Big Apple".
Although you'll need more time to see the best of New York – four or five days is the ideal city break here – you won't be disappointed by just how much you can see and do.
Wander through sprawling Central Park.
Traipse around huge museums like the MET and Natural History Museum.
Cross the infamous Brooklyn Bridge.
Cruise past the Statue of Liberty on your way to Staten Island.
These are just some of the amazing things you can do when in New York City.
RELATED: 4 Day New York Itinerary For First Time Visitors
36. Hong Kong
Hong Kong is frequently used as a stopover by airlines flying to Asia, but you could try staying for a long weekend in order to make this stopover more interesting.
If you do, a serene harbour, beaches, parks, gardens and temples will be waiting for you.
From here, many couples go on to discover the wonders of China, Japan, Bali and the Philippines.
37. Saint Petersburg
(currently not recommended)
Note: We wrote this blog post before the current situation with Russia, so you'll probably want to avoid this one for now. We decided to keep the following information in this blog post, so we can remember how travel has changed over the years.
Although Moscow usually draws in the crowds in Russia, Saint Petersburg is a fantastic option for a city break and is easy to get to from many European countries, especially Scandinavian and Eastern European countries.
By spending a few days in Saint Petersburg, you'll discover a myriad of interesting museums, grand palaces, sacred cathedrals and interesting architecture.
Why not combine a city break in Saint Petersburg with a trip to Helsinki or even Lapland to see reindeer and the Northern Lights?
38. Tokyo
Japan's capital city of Tokyo is extraordinary in its own right but is also the perfect gateway to explore more of the country and culture.
A long weekend in Tokyo can uncover some of its most interesting hotspots such as Ueno Park, Tsukiji Market, the district of Harajuku and Shibuya Crossing to name just a few.
Plus, a Tokyo city break can also easily be followed up with a longer stay in Japan by visiting the country's old capital, Kyoto, the deer parks at Nara and day trips to Mount Fuji via one of Japan's rail networks.
39. Dubai
Similarly to Hong Kong, Dubai in the United Arab Emirates is also often used as a short stopover by major airlines flying to Asia, Indonesia or islands in the Indian Ocean.
But have you ever considered spending longer in Dubai such as 2 or 3 days?
This is ample enough time to see some of the city's highlights including its beaches, marina, modern architecture and luxury shopping.
Best Travel Destinations For Couples Who Love Food
40. Belgium
Whether you choose to visit the political hotspot of Brussels, historic Ghent, or the diamond district of Antwerp, there's no denying that Belgium is the most epic chocolate destination in the world.
Known for creamy chocolatey flavours and pralines, many tourists flock to Belgium intent on trying as many different kinds of chocolate as they can during their trip.
Some of the most sought after Belgian chocolate shops include Neuhaus (the inventors of the praline), Chocolatier Dumon, Mary, Godiva and Leonidas.
Read More:
41. France
France frequently tops foodie destination lists and it's easy to see why.
Whether you love cheese, wine, bread or pastries, you'll often find some of the best in France.
For cheese lovers, make it your mission to visit the largest cheese production regions such as Roquefort, Comté, Camembert and Cantal.
Love wine? The stunning wineries in Bordeaux, Champagne, Loire Valley and Côtes du Rhône will be calling your name.
While France's capital, Paris, is flush with superb bakeries and patisseries… macarons, choux pastries, eclairs and croissants are just some of the must-eat Parisian foods.
42. Italy
While France dominates the sweet end of the food hierarchy, Italy rules the savoury.
Fresh doughy pizzas, homemade pasta dishes, locally caught seafood and olive side dishes are just some of the Italian delicacies you can expect.
That said, it should be every traveller's destiny to eat genuine Italian gelato at least once too. Florence has – by far – the best selection in our humble opinion.
Naples is perfect for pizzas, Rome is great for pretty much everything and coastal towns like Catania and Positano are ripe with seafood dishes.
43. Thailand
There's a reason why Thai food has arrived in many Western countries.
Aromatic spices, healthy noodle dishes and Thai green curries with a bit of a kick are just some of the foods you can look forward to when on a foodie holiday to Thailand.
Thailand is also world-renowned for its street food and the variety on offer at market stalls and tourist hotspots is superb. You can also discover some of the cheapest Michelin Star food here as well.
READ NEXT: 25 Easy Ways To Spend Less On Travel As A Couple
44. Morocco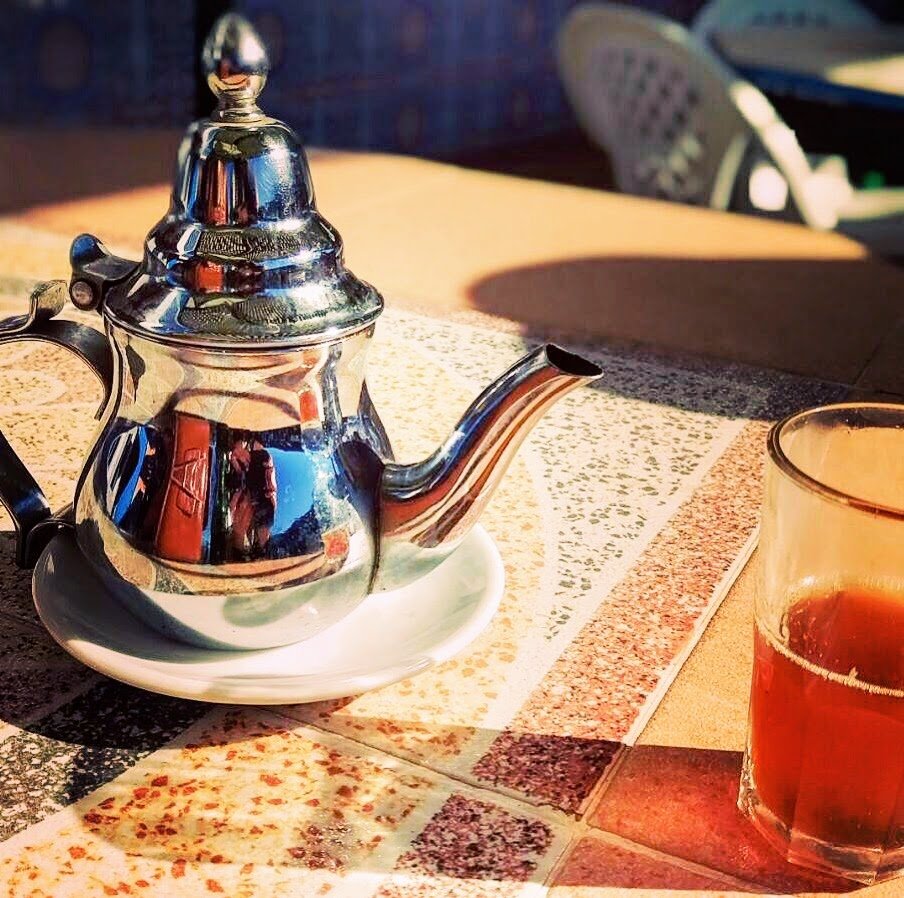 Most travellers visit Morocco for souks, haggling and the bustling atmosphere of Marrakech.
However, we've said it once, and we'll say it again: there is so much more to Morocco than just souks and Marrakech.
If you venture out of town, you'll find beautiful valleys, clean beaches, an interesting culture and deserts that seem never-ending.
But you'll also find incredible food.
Fragrant spices, tropical fruits, sweet mint tea and succulent meat dishes cooked in a tagine are just some of the amazing foods you can expect.
45. Spain
The Spanish culture is heavily linked with its food and eating habits.
While lunch times are a heavily involved affair lasting for 2 or 3 hours and split over several courses, dinners are light and eaten late. And you can bet that tapas dishes will make their appearance!
When in Spain, you can't resist trying paella or gazpacho washed down with some delicious red wine from the Rioja region.
Just whatever you do – take your time with it. A foodie holiday in Spain means eating slowly and spending time with your loved ones.
46. Denmark
While Denmark is most well-known for its simple and sweet Danish pastries, there's much more to this foodie destination than meets the eye.
Smørrebrød, a dark brown rye bread topped with various toppings is eaten as a snack throughout the day, while roast pork (aka Flæskesteg) is also a local delicacy.
Plus, cheese lovers can't possibly miss out on a strong and pungent Danish blue!
47. India
Indian cuisine has made its rounds the world over. And weirdly enough, an Indian curry now seems to be the nation's favourite dish right here in the UK.
But travel to authentic India, and you'll discover a whole new world of Indian cooking.
Fragrant spices, curries with a kick, fluffy rice, crispy samosas and soft flatbreads will be even more flavoursome than what you'll find at a takeaway.
Furthermore, the actual process of eating in India is something to be enjoyed and shared with others.
So… just like in Spain, take your time, try lots of different dishes and get to know one another again through deep conversation.
48. Germany
I've often joked that I should have stayed in Germany after I was born there. Germany truly is a meat lover's paradise with lots of variety of succulent sausages and pork dishes on offer.
Some of our favourites include Bratwurst, Currywurst, Wiener and Frankfurters.
But there's also more to German cuisine than just meat.
Other local delicacies include Black Forest Cake, Berliner doughnuts, Pfannkuchen pancakes and beers, ales and lagers.
And at Christmas time, Germany really comes into its own with tempting treats like Stollen, Lebkuchen, Christmas cookies and Glühwein.
49. The Netherlands
Although some travellers won't consider the Netherlands to be a foodie destination, others know that there's more to this little country than meets the eye.
Both Gouda and Edam cheese originated here and that fact is celebrated across the Netherlands.
While sweet Stroopwafel and Pannenkoeken (Dutch pancakes) are well worth discovering – especially as simple street food dishes.
50. UK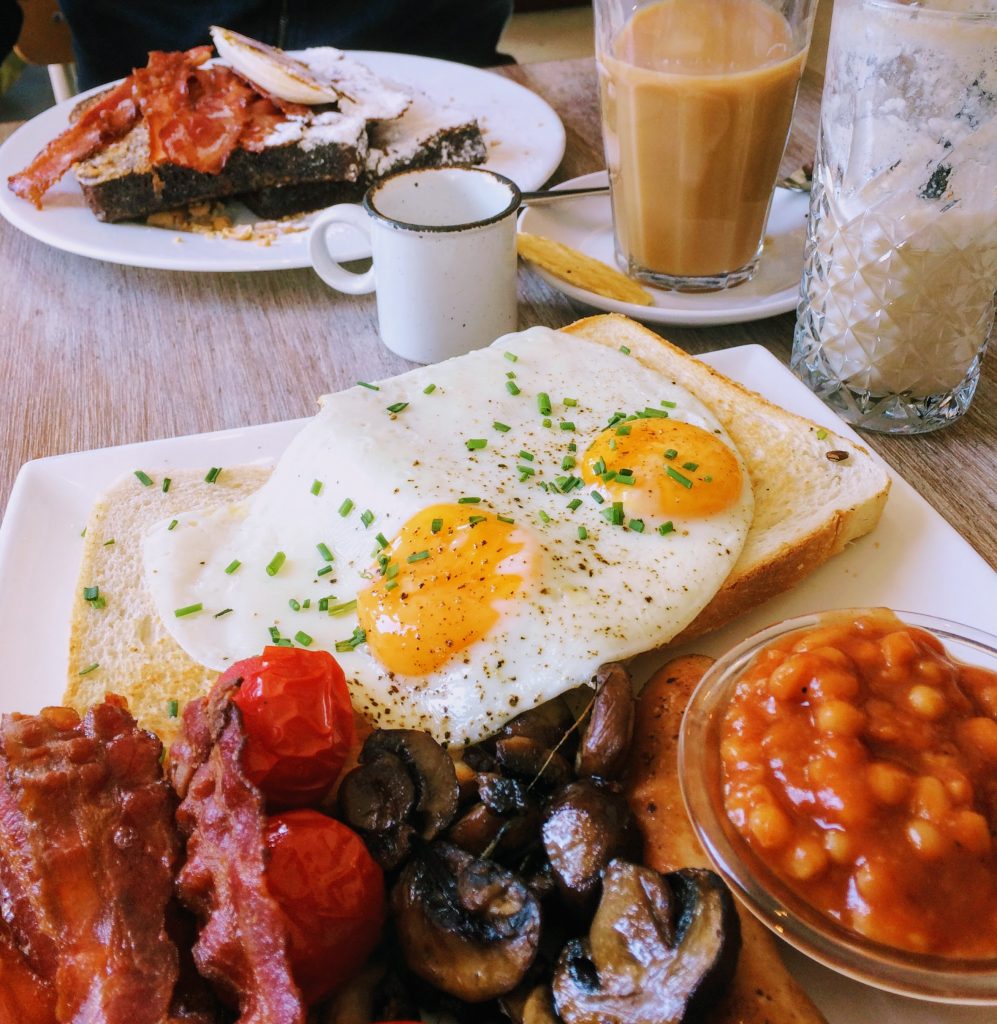 The UK is a highly multicultural country so you'll find all kinds of cuisines available throughout, ranging from Italian, Indian, Chinese, Thai and even Caribbean.
But traditional British food is also well worth travelling for.
While our food is often described as "stodgy" or "unhealthy", this is simply a misunderstanding of what British food is all about.
For most Brits, food is about comfort, which is why so many of our classic dishes involve warm custard or hot gravy.
Some of our best dishes include the humble roast dinner, fish 'n' chips, hot apple crumble, sausage and mash, quaint afternoon teas and, of course, the Full English Breakfast.
Discover more foods you must try when in the UK here >>>
---
Phew, that's a whole lot of travel destinations for couples! What type of travelling couple are you? And which of these destinations are you most excited to visit? Did we leave anything out? Let us know in the comments!
Is this going to be your first trip together? Take a look at our complete couples travel planning guide for tips and even more inspiration!
And for more couples travel inspiration, check out these romantic quotes and fun travel puns >>>
Did your bucket list just get longer? Share the wanderlust inspiration now!